Automatic vibration monitoring with unattended and remotely controlled field instruments.
Automatic vibration measurement with secure operation
We have a single focus: to reduce risks to the surroundings in connection with infrastructure projects. This is why we developed the AVA Monitoring System, which makes vibration measurement as user-friendly as it is cost-effective.
Full control from day one
Through automated vibration measurement with our unattended and remote-controlled field instruments, important infrastructure, people, buildings and sensitive habitats can easily be protected from negative impact. Our web-based measurement system then gives you full access to all measurement data online and lets you remotely control your field instruments directly from your web browser. It can't get any simpler!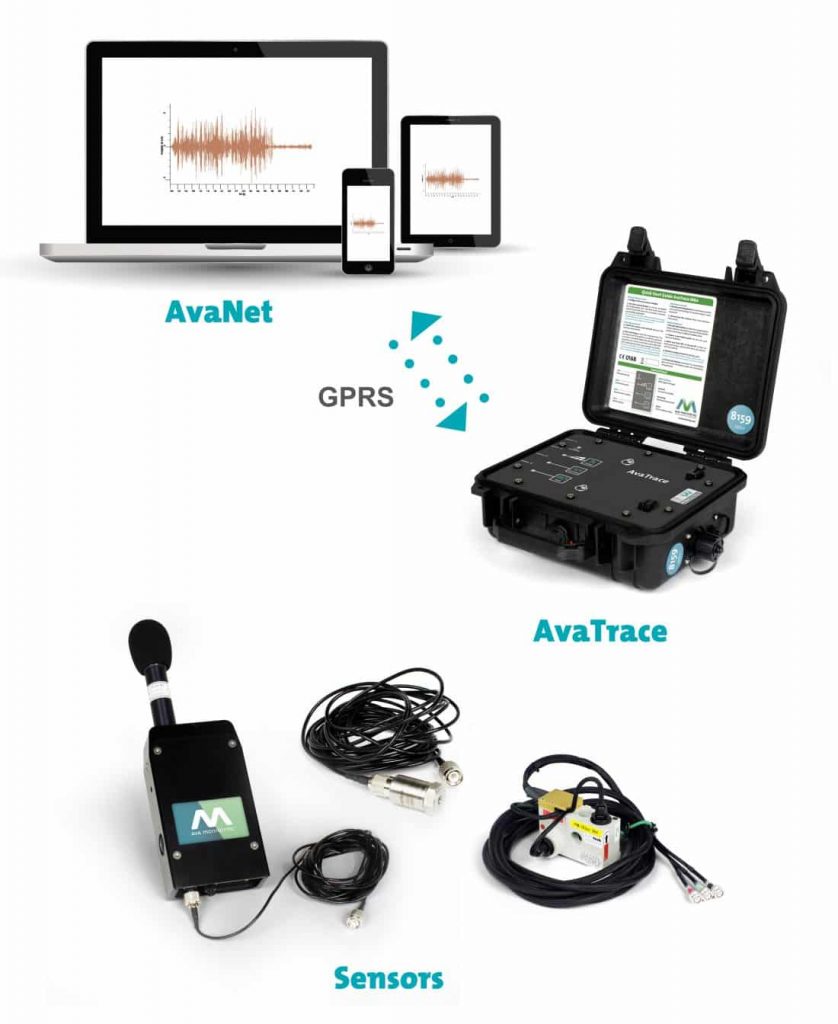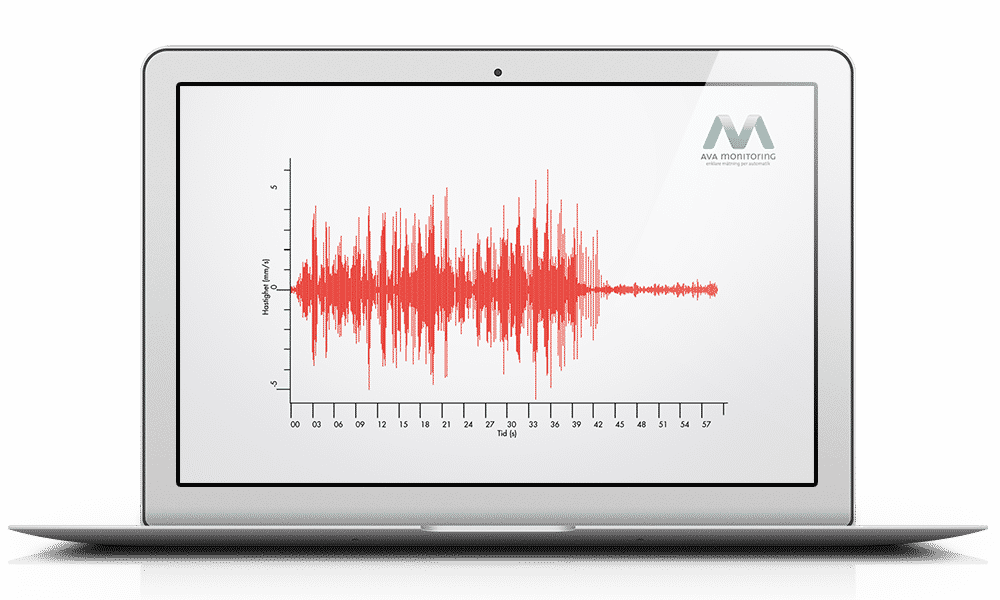 The web-based measurement system AvaNet is the hub of our product package and takes care of all data collection, communication, processing, monitoring and storage of measurement data. You can also set alerts that automatically send an e-mail or SMS to those responsible if a measurement exceeds permitted limits or if a failure occurs.
Unattended around the clock
The system is designed to work unattended around the clock, without external power sources, for an extended period of time in demanding outdoor environments. The field instruments are remotely controlled via a regular web browser, and measurement data can be both read and shared in real time. No programs need to be installed or downloaded to computers or smartphones.
Reliable measurement data and simple handling
Our solution for vibration measurement consists of the AvaTrace M80Measurement and operational monitoring take place continuously with reliable equipment adapted to the most demanding outdoor environments. Uncorrupted measurement data is automatically transferred and stored over the mobile phone network (2G/3G) and the Internet.
Robust field instrument with looooong battery life
The AvaTrace M80 measures both peak values and waveforms with up to four individual measurement channels. A very energy-efficient design provides up to 240 days of battery operation on regular size D alkaline batteries.
In the field, measurements are started and stopped with one push of a button. Close the lid and leave the battery-operated instrument out in the snow, cold, rain and bad weather for the long term. With simple handling in the field and long operating time, you can handle a large number of instruments at the same time, providing superior project economy. Here you can read more about the AvaTrace M80 field instrument and download a product specification. AvaTrace M80 and download a product specification.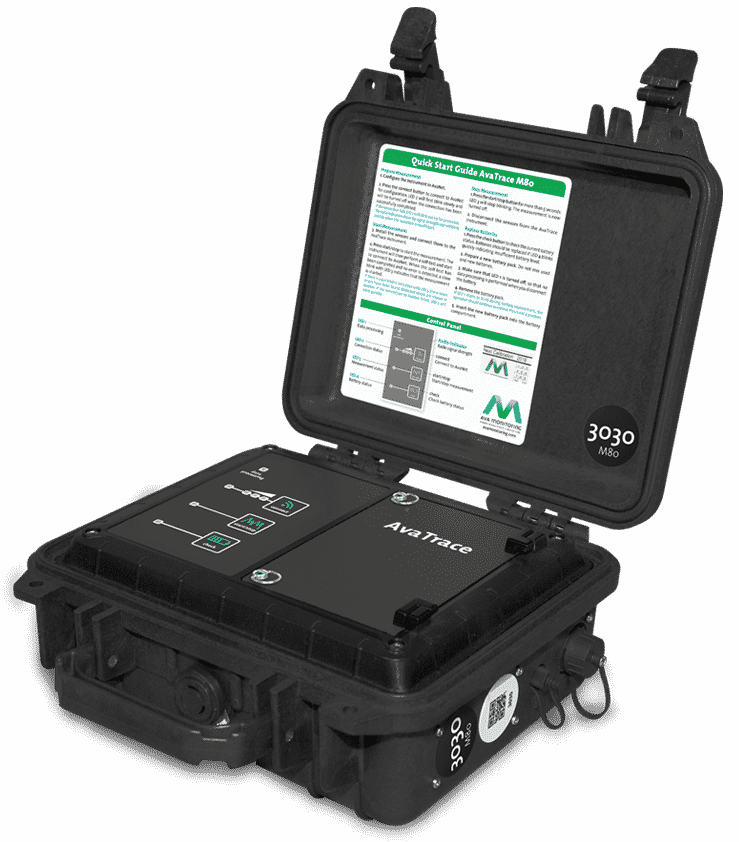 Borås is blasting 2 million cubic metres of rock
Borås is growing and there is considerable demand for commercial properties. To make room for more businesses, the municipality is now making major investments in the new Viared Västra area, just a stone's throw from central Borås.
"Right now, this is one of Sweden's largest blasting sites," says Miikka Kortelainen, Regional Manager at Bergsäker. "By the time the area is ready to occupy in 2017, 2 million cubic metres of rock will have been blasted out."
Buy or lease measurement equipment?
Buying measurement equipment from us is easy – but sometimes it is more efficient to lease than to buy. A fixed daily rental makes budgeting easy and you do not need to worry about service or calibration. Our web-based measurement system AvaNet is always included in the leasing price so you can take full advantage of all the functions. Contact us for more information and a quote.
Calibration, service and support
As a customer of AVA Monitoring, you can have your instrument repaired, serviced and calibrated. When you send in your instrument for service, you will receive a response within a few days with an estimate of costs and when the instrument will be returned to you. When your instrument is in need of calibration you receive a reminder e-mail from us. You can also find details of when it is time to calibrate on the product and in AvaNet.
You can reach our support desk on +46 31-760 12 20 on working days from 08:00-11:30 and 12:30-16:30. You can also e-mail your incident to support@avamonitoring.com so you can track it. You can also search for help in our instructional videos and FAQ.